Virus Removal and Protection for PC and Mac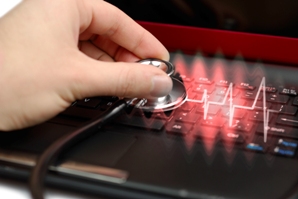 If your computer operates slowly, displays annoying popups, shows strange errors, or limits your access to the Internet, its security may be compromised as a result of a virus or spyware attack. If this is happening to your PC, you may be in need of computer virus removal or spyware removal in Luxembourg. Sometimes, the security issues with your PC may seem severe, or impossible to fix. Thankfully, most systems can be fixed by hiring a professional service dedicated to spyware removal or computer virus removal.
Countless dangers are let loose on the internet every day with the sole purpose of wrecking havoc on your computer, obtaining your personal details, or displaying advertisements on your screen. It is critical to safeguard your system from these threats. Letting a computer virus removal and spyware removal service take care of the problem will give you the assurance that your personal data is safe, and that your computer runs optimally again.
What is a Computer Virus?
A computer virus is a program, or piece of code, that will replicate itself on your computer, and may propagate itself on your network. Even a basic computer virus is of great danger, because it will rapidly utilize all available memory, and bring your computer system to a halt. A virus will not only reduce performance, but may also harm your computer's data. If you are not technically savvy, computer virus removal can be extremely tedious.
How can Spyware Affect your Computer?
Spyware is, typically, a concealed element of shareware or freeware programs that are downloaded from the internet. This malicious software will log your internet activity, redirect web pages to phishing sites, spawn pop-up windows, display pornography on your desktop, or steal your personal information. Professional spyware removal will guarantee this dangerous software is eliminated from your PC.
What is Adware?
Generally, an adware infection will display advertisements through pop-up windows, or with a bar that shows up on your computer screen. In addition to being annoying, adware may cause problems with other applications on your PC, or even interfere with the entire computer system. As with spyware removal and computer virus removal, eliminating adware from your machine can be cumbersome.
If you fear you may have a computer infection, it is essential you hire a professional to assist you. Get PC Help Luxembourg technicians have the expertise to wipe your system clean of adware, spyware, viruses, and other security threats . And, if you don't have a back-up of your very important files, our technicians may be able to preserve critical data.
Hiring a professional technician for spyware removal or computer virus removal is literally a no-brainer. It will ensure that your personal data is safe, while improving the overall performance of your computer.