Buy a New Computer or Upgrade an Existing PC?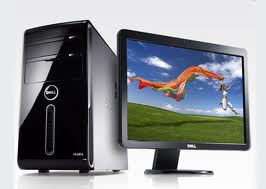 Whether you are buying a new computer or upgrading your computer in Luxembourg, Get PC Help provides advices on everything you need. We are experienced with motherboards, hard disks, audio and graphics cards, as well as software, and we know how to help you tailor your PC to your business or personal needs. We provide PC and Mac repair services in Luxembourg, as well as other services, including custom PC building to your specifications.
Get PC Help Services
Computer repair services include both hardware and software concerns. We can not only build a computer to your specifications and offer advice on the hardware you should use, but advise you as to what software will work best for you based on business or personal needs, guiding you through the entire process of custom building a PC. We then provide ongoing maintenance services to ensure your computer continues working properly and you get the best performance from it. We also offer repair services in case anything goes wrong along the way.
Buying a New Computer in Luxembourg
A little comparison shopping goes a long way when buying a new computer. Sometimes, upgrading computer you already have can be throwing money down a hole. Technology develops rapidly and new models are released frequently; upgrading computer can be a risky investment. Building a computer to specs can save money while getting the best components, and we can advise you in custom building a desktop or laptop to fit your professional or personal needs.
Upgrading Computer
Upgrading a computer is a great way to save money, though. This is especially true for newer models – those released within the last three years or so. Many times, replacing a single element can improve the overall performance of the entire computer. This element can be as simple as adding more RAM, upgrading a graphics or audio card, or replacing the cooler. A knowledgeable technician can help you determine whether upgrading computer or buying a new computer is the best option for your needs.
Get PC Help
Get PC Help not only provides PC and Mac repair services in Luxembourg, but many other services. A helpful technician can help you decide between buying a new computer or upgrading computer, advise you on hardware and software components that best fit your needs, and provide technical assistance including virus removal and WiFi network setup. Contact us today to learn more about any of the services we provide.